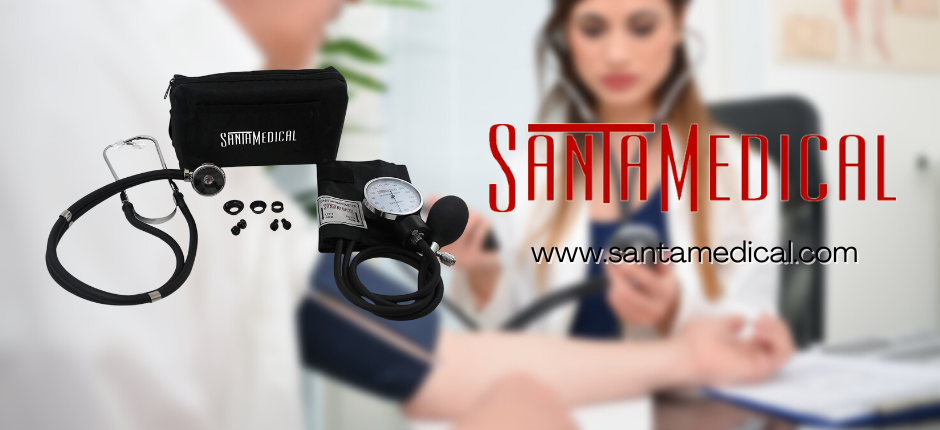 New insight of the implication blood pressure detection differences using aneroid sphygmomanometer and digital blood pressure on medical examination
Posted on
High blood pressure, also known as hypertension, is a serious condition that can lead to heart disease, stroke, and other health problems. According to the Centers for Disease Control and Prevention (CDC), one in three U.S. adults has high blood pressure. While there are many ways to treat high blood pressure, it's important to know if you have it so you can take steps to lower your risk of these serious health problems.
One way to determine if you have high blood pressure is to get a medical examination from your doctor. During this exam, your doctor may use an aneroid sphygmomanometer or a digital blood pressure cuff to measure your blood pressure.
Which type of device your doctor uses may depend on his or her preference, as well as on the availability of equipment at the clinic or office where you receive care.
But recent research suggests that there may be some implications to the choice of device used.
A study conducted in 2018 by researchers from the University of Wisconsin School of Medicine and Public Health examined the differences between aneroid sphygmomanometers and digital blood pressure cuffs when detecting hypertension in patients. The results showed that digital devices accurately detected high blood pressure more than aneroid sphygmomanometers.
The researchers concluded that digital devices may be the preferable choice for measuring blood pressure, as they offer more precise readings and better detection of hypertension, especially in patients with higher blood pressure.
However, further studies are needed to determine if the accuracy in detecting hypertension increases with digital devices. Additionally, the cost and availability of these instruments should also be taken into consideration when deciding which device to use for medical examinations.
In conclusion, it's important for patients to understand the implications of different blood pressure detection methods used during medical examinations so that they can take steps to prevent or manage high blood pressure. Digital devices may be the preferable choice for measuring blood pressure, as they offer more precise readings and better detection of hypertension. However, further research is needed to determine the best course of action when it comes to choosing a device for medical examinations.
At Santamedical, we understand the importance of accurate blood pressure readings when it comes to preventing and managing hypertension. That's why our team of medical professionals is dedicated to providing top-of-the-line digital blood pressure cuffs that are both reliable and affordable. Our digital devices offer more precise readings than aneroid sphygmomanometers and can help you get an accurate diagnosis of high blood pressure. Visit our website today to learn more about our products and how they can help you better manage your health.